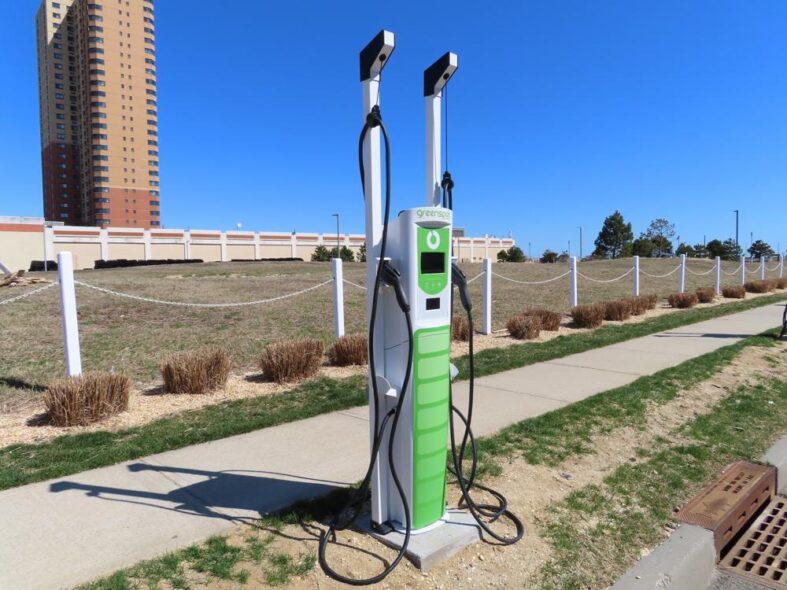 ASBURY PARK, N.J. (AP) — A wave of new electric vehicle charging stations across the country is coming as interest in alternatives to gasoline-powered vehicles is on the rise and could heighten further due to a global spike in gasoline prices.
Though most of the plans were in the works before already high gas prices surged because of the war in Ukraine, the timing may work in favor of electric vehicle makers and other proponents of ditching fossil fuels.
From coast to coast, cities big and small are adding charging stations for electric vehicles. Strong demand is forecast for the vehicles, despite their higher prices and limited availability, meaning even more communities will feel pressure to add charging stations or risk having motorists pass them by in favor of plug-in-friendly places.