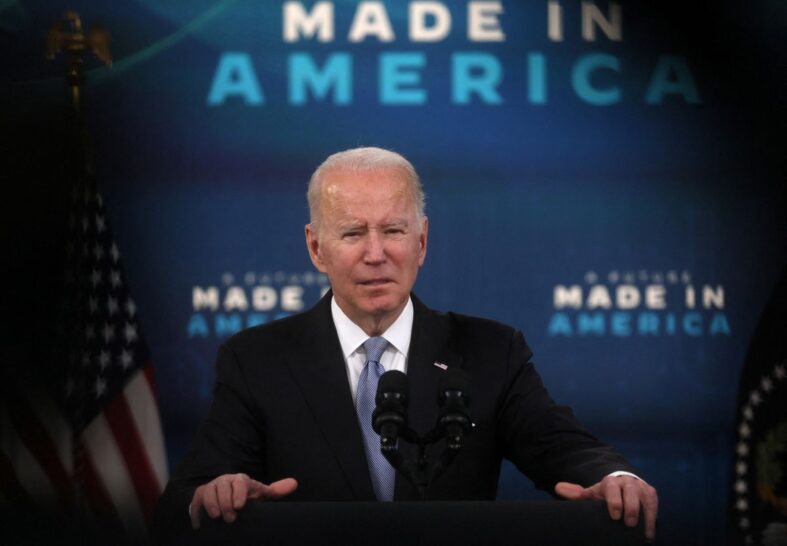 WASHINGTON, Feb 15 (Reuters) – The White House will announce on Tuesday a new task force to promote use of construction materials with lower lifecycle emissions as it works to speed U.S. government purchases of greener products.
The move comes after President Joe Biden said in December that the government, which buys goods and services worth more than $650 billion each year, planned to cut its emissions by 65% by 2030, on the path to net zero emissions by 2050.
The multi-agency "Buy Clean Task Force" is being set up to help "create markets for low carbon materials," by the Council on Environmental Quality and White House Office of Domestic Climate Policy, an administration official told reporters.