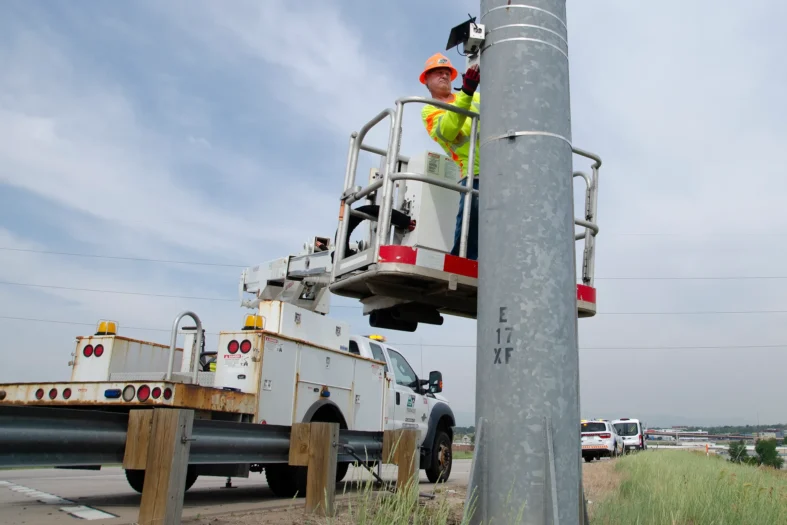 The haze hung thick in the late June air as Joe Griffin, a Colorado Department of Transportation electrical tradesman, strapped a bread loaf-sized box to a signpost about 8 feet above Interstate 270 in Commerce City.
Standing below, Gordon Pierce opened an app on his phone. A blue signal indicated the solar-powered air monitoring sensor was already connected.
"It doesn't take long," said Pierce, a technical services program manager for the Air Pollution Control Division of the Colorado Department of Public Health and Environment.