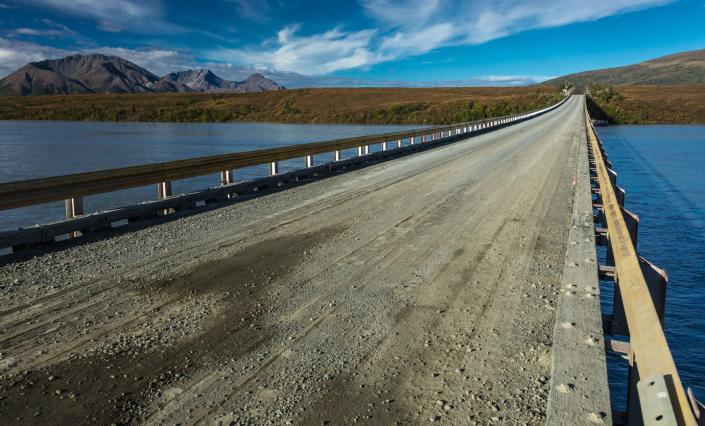 America's bridges are in rough shape. Of the nearly 620,000 bridges over roads, rivers and other waterways across the U.S., more than 43,500 of them, about 7%, are considered "structurally deficient."
In Alaska, bridges face a unique and growing set of problems as the planet warms.
Permafrost, the frozen ground beneath large parts of the state, is thawing with the changing climate, and that's shifting the soil and everything on it. Bridges are also increasingly crucial for rural residents who can no longer trust the stability of the rivers' ice in spring and fall.