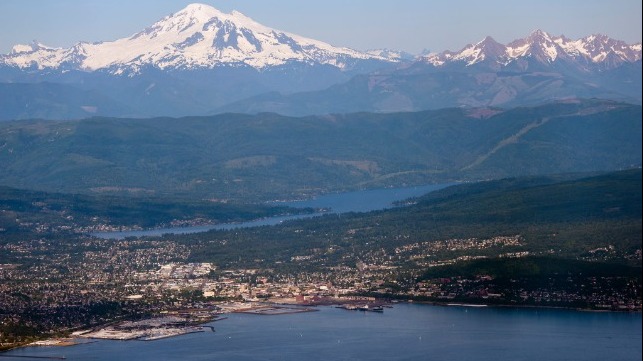 To further encourage the use of America's waterways for the movement of cargo and passengers, the U.S. Department of Transportation's Maritime Administration (MARAD) is expanding America's Marine Highway Program (AMHP). Ranging from coastal ports to inland and the Great Lakes, MARAD designated six new Marine Highway Projects to provide alternative transportation methods to land-based transport as well as designating a new international Marine Highway Route.
"These new project designations will improve the movement of freight by water all around the nation, including along our coasts, on our inland waterways, and to Guam and the Northern Mariana Islands," said Acting Maritime Administrator Lucinda Lessley. "Making better use of our inland waterways can boost America's maritime industry and create jobs while cutting emissions and traffic congestion."
Focusing on the Pacific coast and transport between Washington state and southern California, MARAD designated the M-5 Coastal Connector. Tracing one of the most historic routes along the Pacific Coast, this project will support a service transporting goods on barges between Bellingham, Washington, Southern Oregon, and south to San Diego, California. The developers of the project are promoting it to support regional cargo operations and as an alternative to reduce truck traffic along Interstate 5.