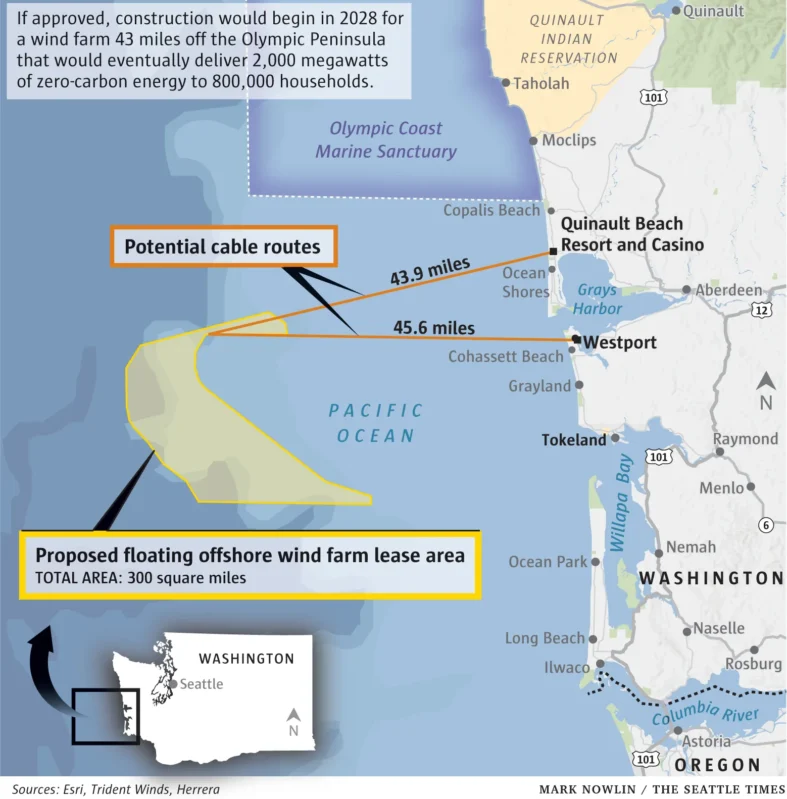 Offshore wind energy on the Pacific Ocean has long been dismissed as a pipe dream due to the abrupt drop-off along the edges of its continental shelf.
But floating wind turbines could change that.
Trident Winds, a wind energy developer based in Seattle, submitted an unsolicited lease request Monday to the Bureau of Ocean and Energy Management to build a floating offshore wind farm — the state's first — about 43 miles off the coast of the Olympic Peninsula, near Grays Harbor.
The proposed site — dubbed the Olympic Wind project — would provide 2,000 megawatts of clean energy to 800,000 homes, according to the developer. If all goes the company's way, construction would begin in 2028 and the wind farm would become operational in 2030.