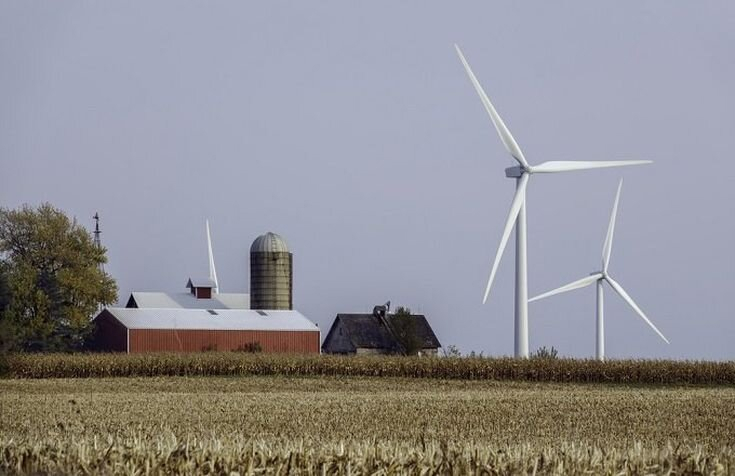 BOISE, Idaho (AP) — A proposed energy project in south-central Idaho would more than double the amount of wind energy produced in the state, and U.S. officials said Thursday that they are taking comments on the plan.
The U.S. Bureau of Land Management is taking comments on the 1,000-megawatt project proposed by Magic Valley Energy that would include 400 wind turbines up to 740 feet (225 meters) high, taller than any in the state. The agency is also holding virtual meetings on Sept. 8 and 9 to discuss the proposal.
The Lava Ridge Wind Project would be built in parts of Jerome, Lincoln and Minidoka counties and power upward of 300,000 homes.
Wind turbines for the project would be built in corridors covering about 119 square miles (308 square kilometers). About 114 square miles (295 square kilometers) of that is administered by the Bureau of Land Management, and the Idaho Department of Lands administers about 5 square miles (13 square kilometers).
The BLM is proposing to withdraw the 114 square miles (295 square kilometers) it manages from mining claim proposals and consideration for land sales.